We Are Deal With Following Products
R S S – RIBBED SMOKED SHEET (RSS-1, RSS-1X, RSS-2, 3, 4 & 5)
E B C – ESTATE BROWN CREPES (EBC-2X & 3X)
P L C – PALE LATEX CREPES (PLC-2X & 3X)
50 DRC Latex Cream latex
Skim crepe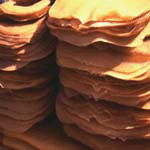 Rubber is a polymer consisting of hydrogen and carbon and is elastic in nature. It is found in the fluid of some specific plants but it can also be produced synthetically. Naturally, rubber is produced by the process of tapping of the plant called Hevea Brasiliensis. These plants generally have 32 years of economic life but they may live up to 100 years or even more than that. Synthetic rubber is produced through the process of polymerization of various monomers.
The material is obtained from the tree by a process known as tapping in which a worker uses a sharp knife to make a thin cut in the trunk of the tree. The cut penetrates the bark and the latex ducts, but should leave the underlying cambium untouched. When the fluid comes out of the tree, it typically comprises: * 40 percent natural rubber (cis 1,4 polyisoprene) * 2 percent proteins and other biological material * The remainder is water.
Rubber is found in two varieties Natural Latex and Natural Rubber.
Natural Latex is referred to as a fluid, white in color, which is attained from the rubber tree.
It comprises of small rubber particles and plant proteins.
Natural Rubber is produced with the help of either of the two processes –
Natural Rubber Latex process (NRL) or Dry Natural Rubber process (DNR) and it includes all the products made from latex.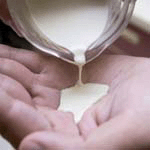 Product Used For :
RSS –Ribbed Smoked Sheet
| | |
| --- | --- |
| RSS - 1 | Aero tyres |
| RSS - 2 | Extruded hoses, Quality Footwear items |
| RSS - 3, RSS - 4 | Tyres & Tubes, Tread Carcass, Off road tyres & ADV tyres, Extruded hoses, Footwear |
| RSS - 5 | Cheap items, hand - made hoses |
| Pale Latex Crepes | Food Conveyer Belts etc |
| EBC | Cycle tyre, foot wear |
| Cream Latex | Gloves, Condom, Mattresses |
| Skim Crepe | Rubber mate, rubber goods etc and also used for adhesive purpose |